It's true.  I'm an Angel and I'm proud to fly around in my flowing white dress with sparkling wings, and hover over…NakedWines.com which has as its mission to find the world's most talented albeit undiscovered winemakers and give them a jump start to their business by contributing funds.  Charity is alive and well in the wine business!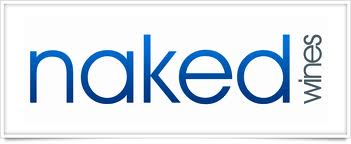 Self labelled as the "virtuous circle", 100,000 Angels collectively invest over three million dollars per month towards future orders.  (I invest $40.00 each month and in the grand scheme of wine related things or anything for that matter, this amount is minimal…)  The monthly investment is used to fund independent winemakers who in return, offer exclusive wines at wholesale prices to the customers.  Although you do not need be an Angel to purchase wines from NakedWines.com, there are heavenly benefits for those who are.  Angels receive a further discount on their wine purchases, can chat directly to one another and to the winemakers themselves, and can suggest to customers as to what to purchase…or not, based on their preferences.   Explaining the process is Jacqueline Bahue, NakedWines.com Winemaker at their Kenwood, California facility.
As of now, NakedWines.com has…
invested in 105 independent winemakers
shipped an average of 10,000 bottles of wine every day
recruited 200,000 customers of which half are "Angels"
been named the UK's most innovative wine company for two years at the International Wine Conference
been named the UK's Online Business of the Year at the 2011 National Business Awards
The biggest news of late is that two award winning California winemakers, Tim Olson and Jeff Stai will be releasing their customer funded wines exclusively to NakedWines.com starting December 12, 2012!  Tim Olsen has been making wine in California for over twenty one years and numerous awards have proven his mettle.  Jef Stai founded Twisted Oak Winery with a focus on Mediterranean varieties which have also reached critical acclaim.  The Angels have funded the costs of grapes and talent and there are minimal marketing or sales costs.  As Jeff Stai has stated "I'm happy to offer twice the value of wine for the investment.  As much fun as wine marketing can be, marketing does cost money.  Reducing our marketing spend to chicken feed means I can charge my valued Angel investors less and everybody wins."
What are you doing December 12?  This Angel will be online at NakedWines.com and ordering wine…with a report on the process and tasting notes to follow in another post, of course!
Cheers! ~ Cindy