It may be the first true week of autumn but I'm not ready to open too many bottles of full bodied reds quite yet. In fact, last week I, along with some like minded wine lovers, paid homage to the last days of summer with a knock your socks off bottle of bubbles, refreshing Pinot Blanc, a tantalizing Rosé of Syrah, a crisp Rosé of Pinot Noir, and, yes, we had to do it, a deliciously smooth and magical Cabernet Sauvignon to end the star filled, breezy evening.
Perhaps you're not ready for summer to end either. Yet, if you are planning to have a glass of wine while entertaining your friends at a seasonally inspired lunch or dinner, reading a favorite novel on your porch, gardening on a fall afternoon (go ahead and have a glass of wine chilling on your deck!), or enjoying a cozy backyard fire with friends, one of these interesting and delicious wines will be a lovely way to toast the end of one season and anticipate another.
Siren Song The Muse 2013 (sample) – Made from 100% estate grown Pinot Noir and produced in the classic French Méthode Champenoise, this brilliant sparkler is from Siren Song Wines in the Washington's Lake Chelan AVA, an area I have visited and loved. A vibrant mousse in the glass led to hints of strawberries and raspberries as well as toast and more citrus. Everyone in the group loved the palate profile and lingering finish…as the first wine of the night, we were smitten. Cost is $45.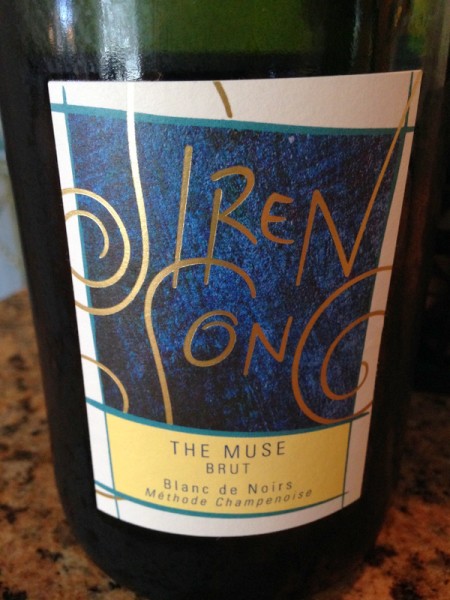 Pierre Sparr Pinot Blanc 2013
(
sample
) – This is one wine of six that I received from Pierre Sparr with whom I'll be chatting in the next few weeks to learn more about his precise and snappy wines from Alsace. I loved this delightfully crisp and light Pinot Blanc thanks to its racy notes of pear, floral, mouthwatering acidity, and minerality. Delicious with cheeses and our light appetizers, the Pinot Blanc was smooth and balanced and oh-so appreciated as we reminisced about those lazy summer days at the lake. Cost is $16.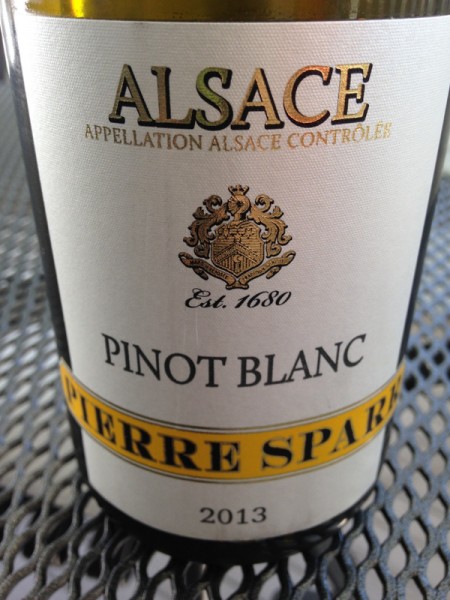 Cornerstone Corallina Napa Valley Syrah Rosé, Artist Series 2014
 (
sample
) – I was thrilled to share this gorgeous rosé with my friends all of whom had never tasted wines from one of my favorite wineries, Cornerstone Cellars. Not your mother's wimpy rosé (sorry, Mom), the Corallina, aged in French oak barrels for five months, was strong and fearless. Notes of juicy red fruits and herbs with food friendly acidity and a tart, lingering finish were not unlike that night. In fact, the striking Corallina Wine Dance Label was a reflection of…us! Cost is $25.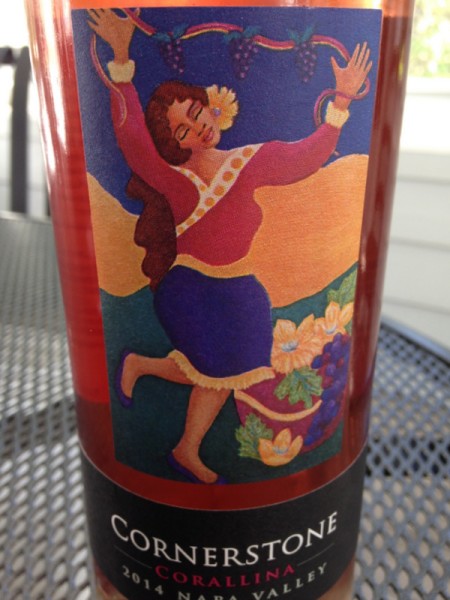 Siren Song La Vie Est Belle 2013
 (
sample
) – Another gorgeous rosé, this from Siren Song Wines in Lake Chelan AVA, is of 100% estate grown Pinot Noir. Incredibly refreshing with tingly aromas of strawberries and bright citrus, I found more strawberries, subtle notes of white pepper and minerality on the palate; its racy acidity led the path to a satisfying finish. Pair La Vie Est Belle with a charcuterie platter or even pizza – we did. Cost is $25.
Van Duzer Sorcery 2011
(
sample
) – As the night became cool, we knew that fall was only days away – a perfect reason to open this rich and bold Cabernet Sauvignon from Van Duzer Vineyards in Oregon. Aromas of jammy dark fruit burst from the glass and with more swirling, the aromas were even more intense…and mesmerizing. Braided with chewy tannins were notes of blackberries, plums, blueberries, eucalyptus, vanilla, and pepper; all were lifted with bright acidity that made this complex, memorable Cabernet Sauvignon an enchanting pairing with our dark chocolate dessert. Cost is $35.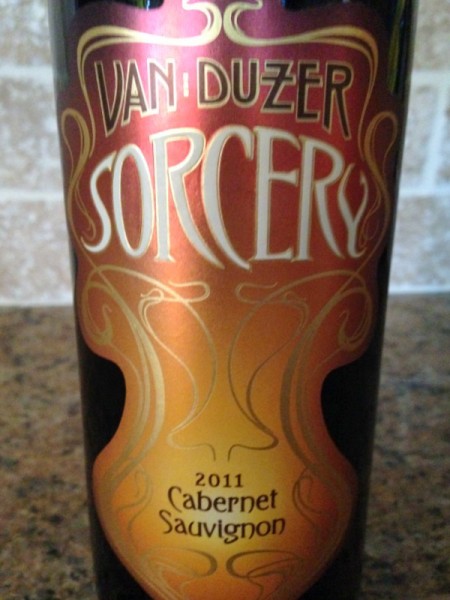 Cheers! ~ Cindy