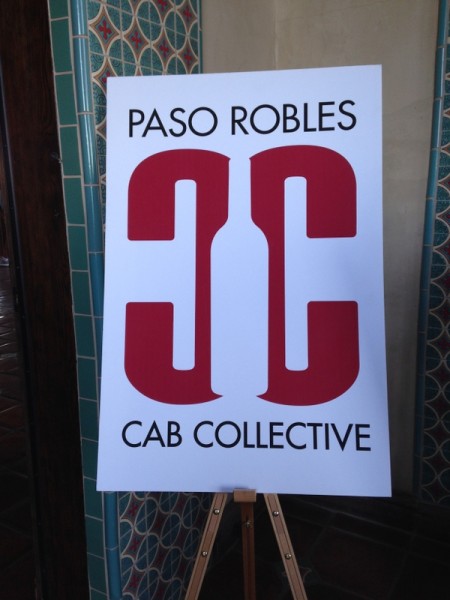 High atop a mountain with the orange and pink glow of a stunning sunset in the distance, I had the wind in my hair and a glass of smooth Cabernet Sauvignon from California's Paso Robles AVA in my hand.  I was sampling a variety of delicious wine at beautiful DAOU Vineyards with one hundred wine bloggers and winemakers, growers, and representatives from the Paso Robles CAB Collective earlier this summer.   The evening excursion marked the end of an incredible day learning about the history and terroir of Paso Robles, the nuances of the wine grown in its AVAs, and the people who put Paso Robles wines on the map.  I can't think of a better way to celebrate today's Cabernet Sauvignon Day than to share my love of this wonderful wine region with you.
The Paso Robles CAB (Cabernet and Bordeaux) Collective (PRCC) "is a grass roots organization which strives to promote the full potential of the Paso Robles AVA in producing superior quality, age-worthy, balanced, and classic Cabernet and red Bordeaux varietals to consumers and media worldwide."   The region is located in the northern half of San Luis Obispo County and was established in 1983. The AVA's western boundary is approximately six miles from the Pacific Ocean and forms a rectangle thirty five by twenty five miles long with the eastern boundary located on the inland side of the Santa Lucia Mountains.  Its climate creates optimal growing conditions for Bordeaux varietals.  Diurnal shifts, often fifty degrees, bring cool breezy nights which help preserve a balanced acidity.  Extreme growing conditions including very little moisture and well drained, gravelly, often chalky limestone soil are what these grapes need to flourish.
DAOU Vineyards, the host winery for the event, is located in the Adelaida Mountains at approximately 2200 feet.  With its terroir of calcareous soils, maritime influence, and unique climate, the mostly Bordeaux varieties produced there can rival the best of the best.  But there are other wineries in the CAB Collective, twenty eight to be exact, which are producing such incredible, noteworthy wines that the region has garnered worldwide attention and its wines are receiving a multitude of awards.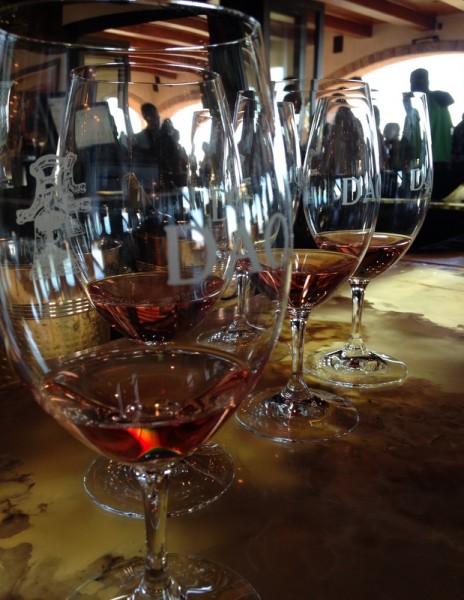 Representatives from seventeen wineries, each pouring two or three selections, were situated at tables offering each wine lover a healthy pour and a gorgeous view.  Not only did I love the wines which were 100% Cabernet Sauvignon, but the blends were interesting and unique…the personal touch of each winemaker was clearly on my palate with each wine I tasted.
There were many highlights from the tasting.  Mike Sinor from Ancient Peaks Winery poured their 2011 Oyster Ridge ($50), a blend of Cabernet, Merlot, Malbec, and Petite Sirah. This was a wine which was incredibly balanced with a satin like texture and a soothing, warm finish.  David Parrish from Parrish Family Vineyards offered their 2009 Reserve Cabernet ($45), 100% Cabernet Sauvignon, that presented juicy plums and blackberries on the palate and the creamiest of finishes.  From Sextant Wines, Ashlie Leslie poured the 2012 Sextant Paso Robles Cabernet Sauvignon which was a blend of Cabernet, Petite Verdot, and Cabernet Franc.  The foundation of acidity and tannins helped support the tastes of dark fruit, chocolate, and pepper with balance and expression.  From Vina Robles, Marc Laderierre splashed the 2011 Estate Cabernet Sauvignon ($24), a blend of Cabernet and Petit Verdot with notes of dark currant, subtle anise, and tobacco, in my already empty glass.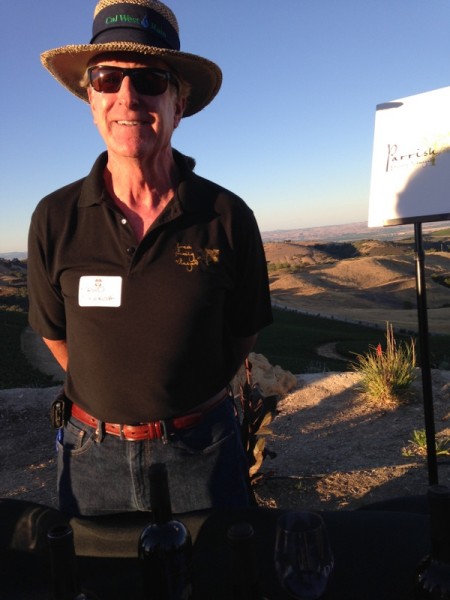 But there were more!  I enjoyed Cynthia Lohr's pour of the
J. Lohr
2011 Hilltop Cabernet Sauvignon
($35) with its inky dark color, floral and plum aromas, intense tastes of fruit, and a scant 1% Syrah in the blend.  And there was Scott Shirley from
Justin Vineyards
.  Scott shared their
2013 Rose of Cabernet
($20) which was a welcome palate cleanser!  Lisa Colwell from
DAOU
poured a beautifully balanced blend of Cabernet Sauvignon, Cab Franc, Merlot, and Petit Verdot in their
2011 DAOU Reserve Cabernet
, a shining example of a classic Cabernet.   Finally, Ted Plemons, partner at
Cass Winery
, entertained several of our group at dinner with stories and more while sharing a bottle of a smooth
2011 Reserve Cabernet Sauvignon 
($90).  What a night!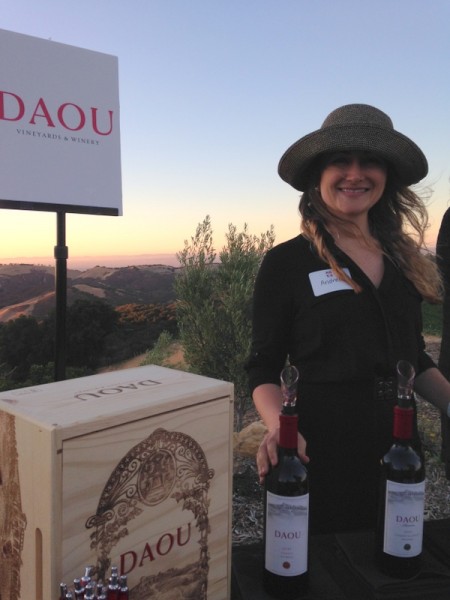 The
Paso Robles CAB Collective
exists to spread the word to savvy wine lovers who want to explore the region.  This trip marked my third, but by no means last, visit to the area.  With each sip of these remarkable wines I discover something new and unique…you will, too.
Cheers to Cabernet Sauvignon!  ~ Cindy