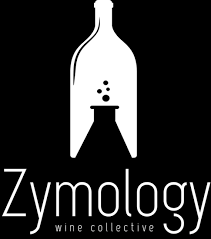 The name zymology means the chemistry of fermentation. To Demian Deschepper, self proclaimed Prime Minister of the Chicago based wine importer and distributor by the same name, this word is perfect. As a "science and wine geek", Deschepper, along with co-owner Kelsey Norcott, has formed Zymology Wine Collective and secures unique wines of superior quality from boutique, family owned, benchmark level producers from around the world, wines that other suppliers do not have access to. Having worked with the wineries to "negotiate pricing that is mutually beneficial and sustainable for themselves and the consumer", these wines are delivered to sommeliers, restaurants, and the trade in the Chicago area. No wine is purchased from domestic brokers; Zymology Wine Collective is able to bring wines to the market at 15-20% less than wholesalers. In essence, Deschepper and Norcott are "gatekeepers" who bring difficult to procure wines to Chicago wine lovers.
Recently, I had the opportunity to chat with Demian while noshing on cheese and charcuterie and savoring tastes of four bottles of special, small production wines at his Chicago office. After a few years of experience in sales and working with a too-large (for him) wine company, he realized the need for a business employing those with a high work ethic who also share his passion for wine. Founded in 2013, Deschepper has created a collegial working environment that "breeds loyalty"; after a certain amount of time, each employee owns a small share in the company. Strong relationships are also built with those in the trade who appreciate the concept and fairness of Zymology. Value and service are paramount.
Yet wine is king. Deschepper carefully curates his extensive portfolio of wines around the world and personally visits wineries that make up to 200 cases per year. Wines are sent to him for review although this does not guarantee a place on the list. Specifically, Deschepper is seeking interesting, exceptional wines with small production. A selection of his wines are in Chicago restaurants including Del Frisco, Acanto, Acadia, Ceres' Table, David Burke's Primehouse, Fairmont Hotel, Bascule Wine Bar, and City Winery. Consumer reaction has been positive. Sommeliers enjoy educating others about these wines and frankly, wine lovers "want to try new things". He admits that he is looking to expand to other areas of the country and is now receiving investor funding.
If the quality of all of the wines in the Zymology portfolio is as high as those I tasted then Demien Deschepper is certainly achieving one of his goals; the wines I tasted were notable.
The Ancilla Lugana Ella 2014 was 100% Turbiana, a variety I had not tried. From vineyards in Lake Garda in the northeast of Italy, the wine was pale yellow in the glass with aromas and tastes of juicy citrus and a hint of grapefruit layered with bracing acidity and minerality. The winery is owned by Luisella Benedetti, a third generation of women to run the estate, who is maintaining her heritage by crafting wines of Turbiana, also known as Trebbiano di Lugana.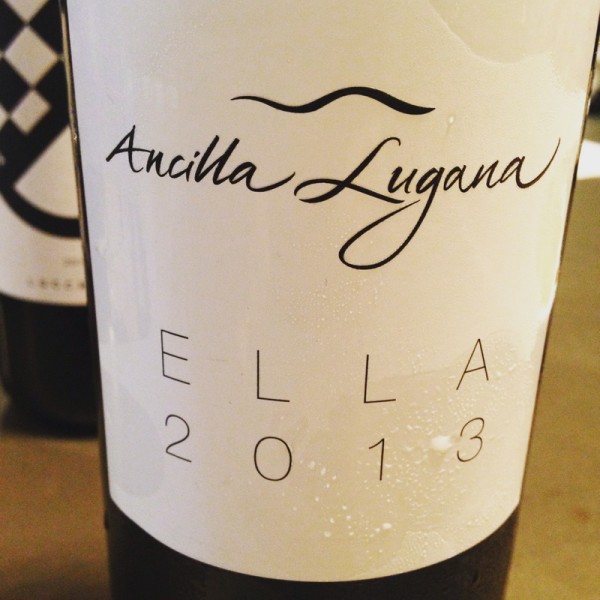 Sent for review to Zymology and accepted, the
Graci Etna Bianco 2012
is from the Etna Bianco appellation of Sicily where viticulture dates back several thousand years. This is a blend of 70% Carricante and 30% Cataratto, grapes indigenous to the area, and once more, varieties that were new to me. I could almost smell the smoke of Mount Etna on the nose of this wine that glistened pale yellow with streaks of green in the glass. More aromas of tropical fruit with minerality and salinity led to tastes of rich fruit boasting plenty of character and a long finish. Owner Alberto Aiello Graci shows respect for local traditions and "only cultivates traditional varieties indigenous to Mount Etna".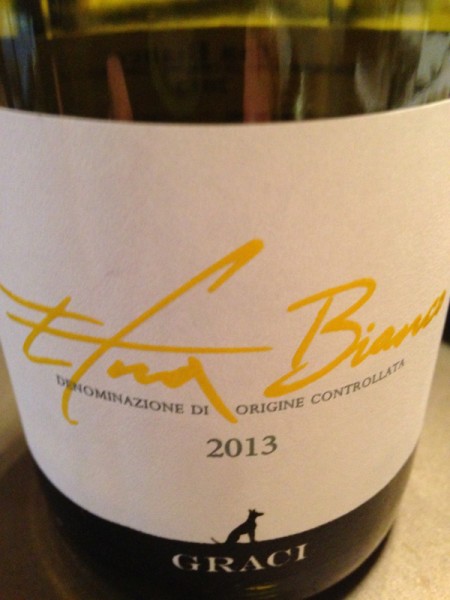 From the La Marche region in Italy, the
Lacrima di Morro d'Alba DOC
2013
from Lucchetti is a "wine that represents the culture" according to Deschepper. The Lacrima grape, unique to the area, was the color of deep violet in the glass and I found intense aromas of fresh red fruit, violets, and spice. On the palate, red flowers, pepper, and more jammy fruit were predominant and well integrated tannins and acidity completed a balanced profile. Mario Lucchetti, along with his son, has a passion to "restore the importance of the area's native varietals" and its production remains the family's focus, although Guardengo is produced as well.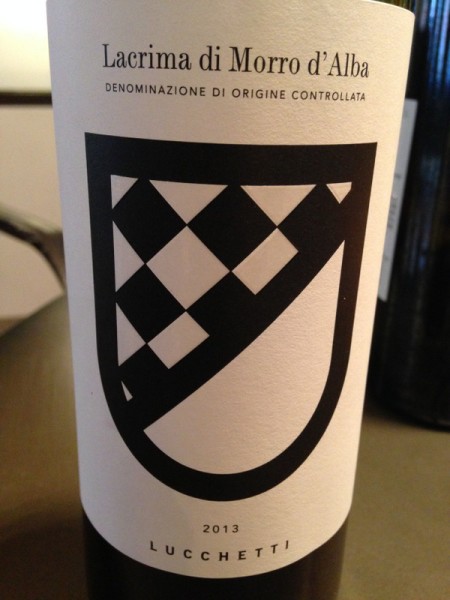 Finally, we tasted the
2011 Northern Blend
from Rotie Cellars located in the Walla Walla appellation of Washington. With 95% Syrah and 5% Viognier, I enjoyed the meaty and floral aromas and savored the elegant, rich flavors of dark chocolate, soft spice, and red fruits. This satin smooth wine was balanced and complex with meticulously braided tannins and a long lasting finish. Deschepper explained that the owner of Rotie Cellars "is a geologist by trade" and researched the soil, climate, and more in order to find an optimal location in which to "pay homage to the wines of the Rhone Valley".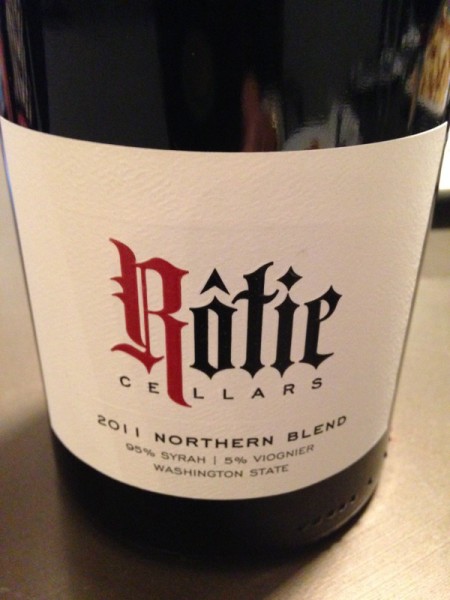 Demien Deschepper aims to provide "affordable, approachable wines that are unique, different" to the consumer who will be able to open the gate "to having an adventurous wine". I appreciate his business model that emphasizes providing high quality, distinctive wine to restaurants and wine stores at a reasonable price.
Every wine lover needs to walk through a gate where a delicious, adventurous wine is waiting. Thanks, Zymology Wine Collective. I think I'll come in.
Cheers~ Cindy