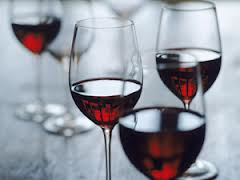 What better way to celebrate the first full day of spring than to taste one of my favorite wines, Pinot Noir? Recently I attended the trade tasting at Chicago Pinot Days 2015 held in the Lakeview Terrace of Navy Pier overlooking beautiful Lake Michigan. Over 200 trade and media wine lovers (and hundreds of consumers later) tasted wine from sixty five wineries located for the most part in California and Oregon.
Although Pinot Noir, Pinot Meunier, Pinot Gris, and Pinot Blanc are the most popular clonal variations of the Pinot grape, the varietal most represented at Pinot Days was the Pinot Noir. Produced mainly in the Burgundy region of France where it has an uncanny ability to express its terroir, this grape gives winemakers around the world a true challenge if they want to emulate the Burgundian style. The good news is that there are many outstanding examples of Pinot Noir from cooler climate regions in California and Oregon.
I sampled plenty of delicious Pinot Noir each with its unique palate profile. From light, fruit forward to taut, Burgundian to rich and bold, all reflected the nuances of their specific terroir and techniques of the winemaker. This versatile grape is incredibly food friendly and can pair just as well with hearty seafood dishes as it can with roasted meats. As a well known Sommelier once told me, "if you just can't decide which wine to ask for, Pinot Noir is always a good choice."
This year I wanted to find wines that may not be on everyone's radar yet are special and worth a second look. Although it was difficult job (yes, we wine bloggers have challenges, don't we?), I found five wines, all from small, boutique wineries, that caused me to sip, savor, and…sip again. Three wines are from vineyards in the Russian River Valley, one is from Anderson Valley, and another from the Sonoma Coast AVA – all in California. Talented winemakers there are crafting delicious wines with limited production. Although you can (and probably should) cellar each wine for a few more years, you will want to love them right now!
Promise to check out the websites of these notable wineries for interesting information. I was more than impressed with the backstories of each of these wineries and I'm thinking that you will be, too.
Davis Family Vineyards: 2012 Rosé de Noir – Beautiful, fresh, red berry tastes sparkled my palate as much as those tiny bubbles danced in my glass. Bright and graceful, this is a special bubbly from a cool climate vineyard in the Russian River Valley. $55.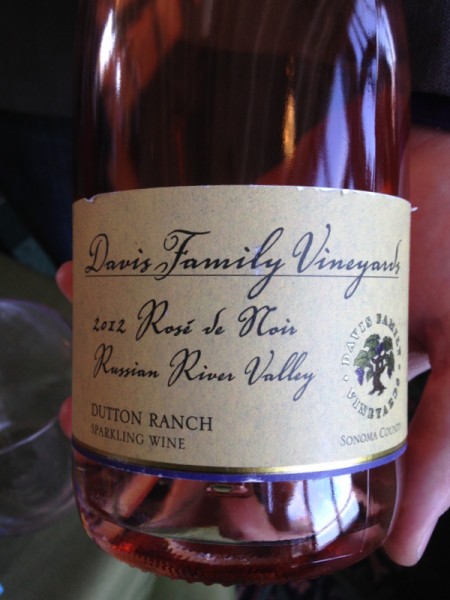 Friedeman Wines: 2013 Pinot Noir
– Friedeman is a small boutique winery with a focus on Burgundian varietals in the Russian River Valley. Just released in January, I was mesmerized by its rich black cherries, hint of spice, and smoke on the palate. A wine of depth, the lingering finish was incredible and it was difficult to step away from the table. $44.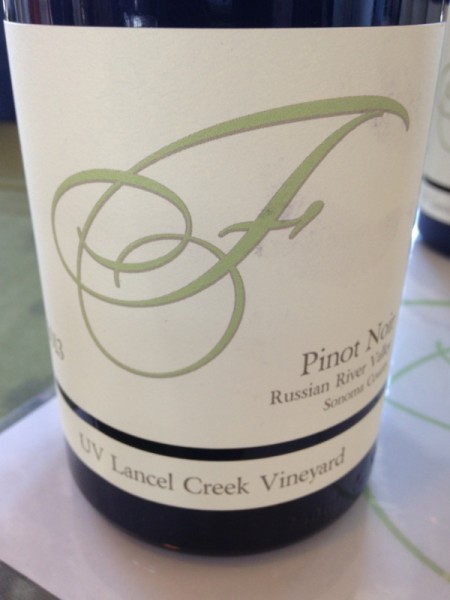 Trombetta Family Wines: 2011 Pinot Noir
– The site of the vineyard in this striking Pinot Noir is Gap's Crown located in the Petaluma Gap region. I found wild, dark berries and fruit, vanilla, white pepper, and earth in this luscious, balanced wine. Just wow. $58.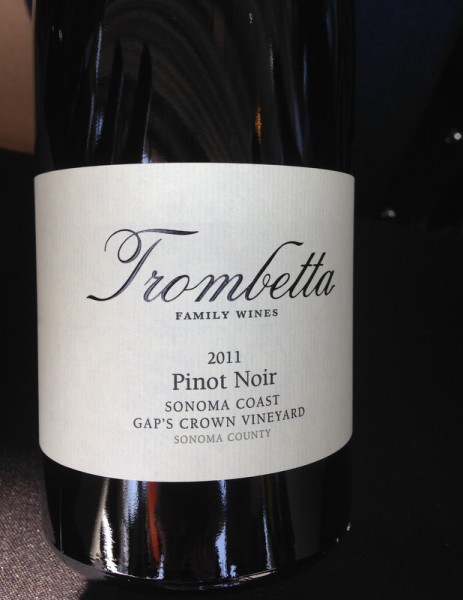 Waits-Mast Family Cellars: 2012 Pinot Noir
- From the Deer Meadows Vineyard in Anderson Valley, this is an exotic Pinot Noir bursting with black cherries, cloves, allspice, earth, and minerality. Balanced with a firm tannic structure and lip smacking acidity, this was a superb wine. $55.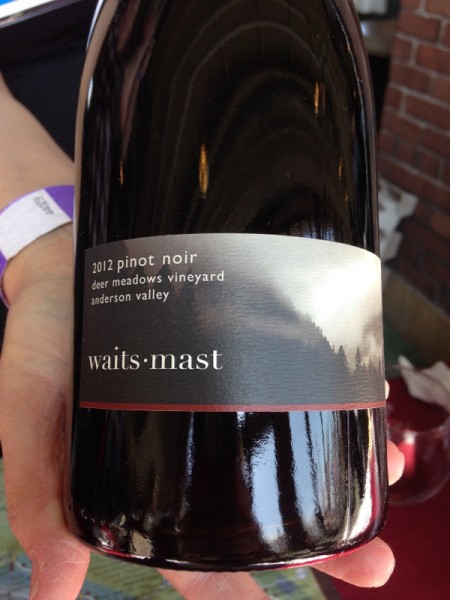 Valdez Family Winery: 2010 Ulises Valdez Pinot Noir
– Cherries, currants, and wet earth were aromas that leapt from the glass. On the palate, I found a wine with a true Burgundian profile. Firm tannins, chewy mouthfeel, earthy, and full bodied, the finish was, well, sexy. $50.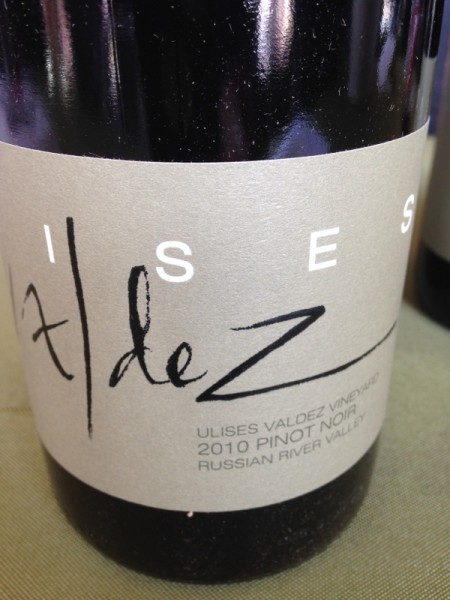 Cheers to Pinot Noir~ Cindy