What are your Memorial Day plans? On this iconic American holiday, it looks like my family may be watching our town's parade, taking the boat out for a spin around the lake, and firing up the grill. This year I have one job to do…choose the wine.  And that, of course, is the stress-free job I love!  Because our family and friends have such varied preferences, I always try to have plenty of wine to please everyone's palate.
Our simple menu will consist traditional southern style deviled eggs, light cheeses and crackers, and fresh fruit for appetizers.  Mr. Grape Experiences plans to barbecue shish kebabs marinated with a lemon and honey vinaigrette then skewered with green peppers, mushrooms, and tomatoes.  I'm thinking a fluffy rice pilaf and savory spinach salad may be perfect sides and an apple cobbler for dessert will be on hand.
And the wines for pairing?  I decided this year to choose those that are just as eclectic as the Americans who made this country great.  I think the following flag waving choices will please everyone.
Kaiken Terroir Series Torrontes 2014 (sample) – From the Cafayate Valley of the Salta Region of Argentina, this 100% Torrontes is from old vineyards planted at 1600 meters where the cool climate helps produce lovely aromas and acidity.  Wafting from the glass were intense aromas of florals, stone fruits and oranges.  Delicious with a cheese course as well as spice rubbed meat, I loved the refreshing tastes of tropical fruit and apricots.  Food friendly acidity in this unoaked wine will be a crowd pleaser.  The price will be, too, at only $10.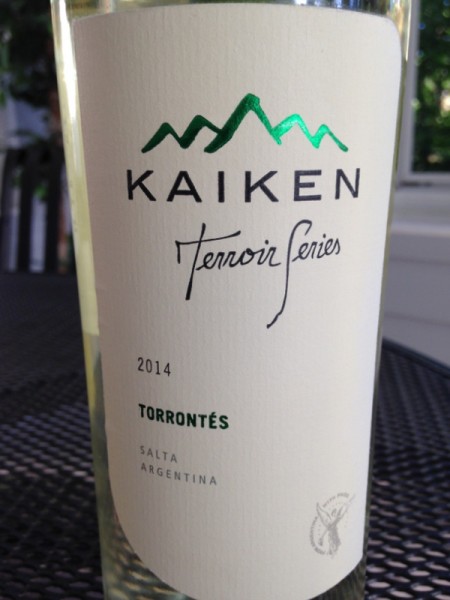 Esporao Defesa Rosé 2014
(
sample
) – Refreshing and bright, this rosé of Syrah and Aragonez (the Portuguese name for Tempranillo) is from Herdade do Esporao located close to the medieval town of Reguer dos de Monsaraz in Portugal's Alentejo region.  From vines planted in granite/schist rock with clay and loam soil, the Defesa Rosé was dry, tart, and just what you can enjoy on Memorial Day…as well as any other day of the year! Shining pink in the glass, aromas of juicy red berries were intense.  I looked forward to each sip with its citrus, tangy grapefruit, mint, and a hint of lime tastes along with a lingering finish.  Serve this well priced wine chilled with appetizers, salad, or light dishes.  Cost is $14.99.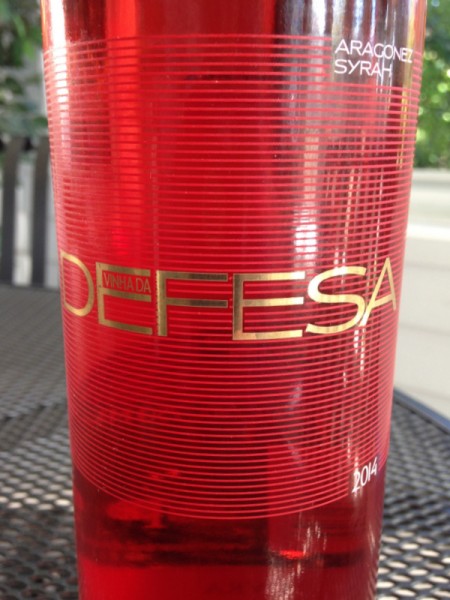 Septima Malbec 2012
(
sample
) – Malbec is a wonderful pairing with any grilled beef dishes you'll want to serve.  The Septima Malbec 2012 is from grapes sourced from  Argentina's Agrelo region located 3223 meters above sea level and the Uco Valley where the soil is poor and stony.  As a result, the aromas and tastes reflect both regions.  On the nose I found sweet vanilla, dark plums, mocha, and wood.  Notes of more vanilla, jammy red berries, smoke, and oak were prevalent on the palate and the sweet tannins and bright acidity contributed to its food friendly profile.  Fire up the grill and pour yourself a glass of Septima Malbec 2012. Cost is $10.99.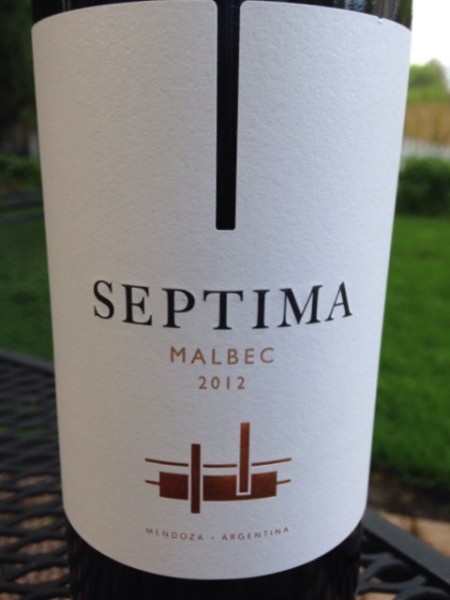 Cornerstone Cellars 2012 Napa Valley Cabernet Franc, Black Label
(
sample
) – If Cabernet Franc isn't on your holiday radar, it should be.  It's a fabulous pairing with barbecued lamb chops or other meat dishes you plan to share.  2012 was a stellar vintage for Napa Valley with its consistent warm, sunny days and cool nights and intense aromatics and flavors were just some of the characteristics.  Cornerstone's 100% Cabernet Franc, sourced from three Napa Valley vineyards in different appellations in 2012, is a perfect example. Rich red fruit, sweet vanilla, and savory herbal notes were intense on the nose. I found bold, earthy flavors, satin smooth tannins balanced with bright acidity, and a brilliant seamless finish in this seductive wine.  You could hold this bottle for a few more years, but you won't…!  Cost is $45.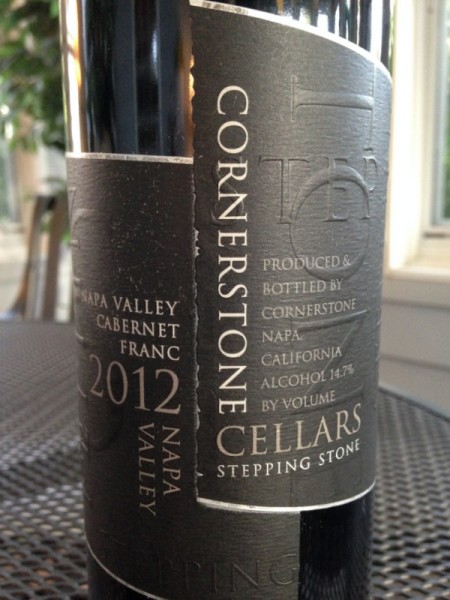 Have a wonderful Memorial Day and raise your glass to those fearless Americans who fought for our freedom.
Cheers! ~ Cindy