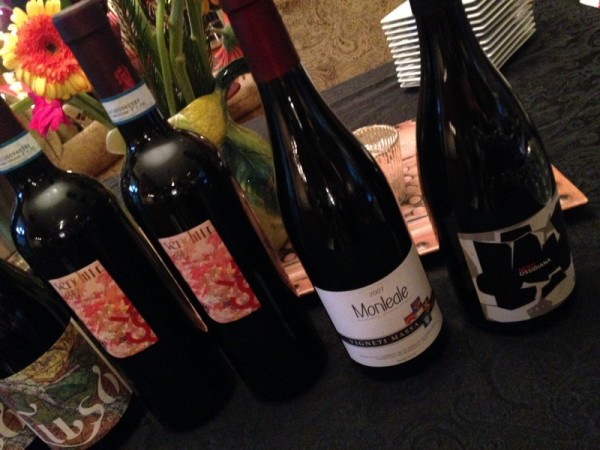 At 5pm on a drizzly but cool Thursday evening this summer, Paul Cullen, former bassist for Bad Company, arrived exactly on time to take over my kitchen with all things food and wine. And yes, he brought his guitar, too. You see, Paul is now a personal chef with an interesting concept. Not only will he prepare a delicious, traditional Italian meal using fresh ingredients and bring plenty of wines for pairing, Paul will clean up the kitchen then entertain hosts and guests with a 45 minute concert of his original jazz compositions and Bad Company hits! (And for those of you who aren't familiar with the music of Bad Company, the title of this post is a play on words of their song Feel Like Makin' Love…)
A few weeks prior to that July night, a mutual wine friend from the East coast alerted me to the fact that Paul would be in the Chicago area. "Would you like him to cook, pour, and play?" she asked. Having been Paul's friend on social media and knowing about his venture, I quickly said "yes" and emailed him immediately. Paul and I arranged the time, the menu, and wines and I put together the guest list…the evening was one of most memorable the fourteen of us music and wine loving foodies have had!
Frankly, I felt a bit guilty (well, sort of) observing Paul master the art of making dinner for fourteen in an unfamiliar kitchen while the two of us sipped a glass of wine. I was mesmerized as Paul make the most aromatic Tuscan chicken liver pate with capers, anchovies, garlic, shallots, sage, and white wine, delicious, hearty Tuscan Bean Crostini (recipe below), and tender, savory risotto from scratch before the guests arrived. After our crowd had their wine glasses filled…and filled again, Paul created homemade ravioli (served later with kale pesto), much to the delight of us non-Italians most of whom purchase theirs in the freezer case at the grocery store. We continued to chat with Paul and each other, pour more wine, and savor appetizers such as roasted asparagus wrapped in speck while salads were prepped.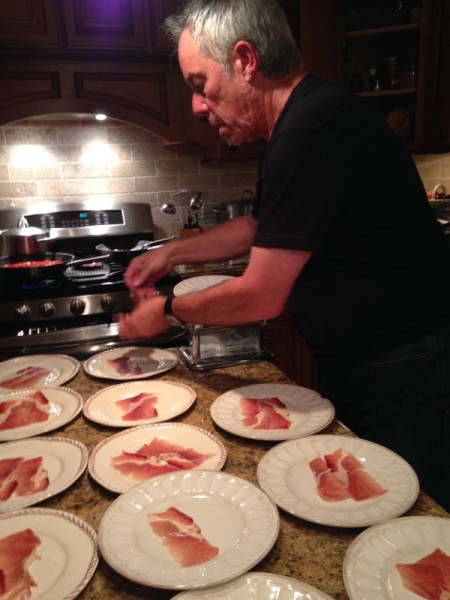 Dinner on my porch was superb, the conversation lively, wine flowed all night. Dessert of fresh, seasonal berries under a light blanket of balsamic vinaigrette was served after which we adjourned to the family room for a concert of memorable Bad Company songs harkening back to our youth and new to us tunes written by
Paul
.
Following is the recipe for Tuscan Bean Crostini as well as a review of Le Vigne di Alice Doro DOCG Brut 2011, a sparkler, that paired particularly well. For photos of more wines Paul brought as well as others from that special evening, please check out my Facebook page.
Of course, you will want to look at Paul's site and consider contacting him. And don't forget to watch the video below. He'll "feel like makin' dinner" for you, too!
Tuscan Bean Crostini

Print recipe
Ingredients
1 baguette (sliced 1/4 inch thick)
2/3 cups extra virgin olive oil
salt and pepper
1 can cannellini beans (drained and rinsed)
4 tablespoons extra virgin olive oil
fresh rosemary
squeeze of lemon
3 cloves garlic (roasted)
Directions
Step 1
Slice baguette and brush both sides with olive oil. Season with salt and pepper. Bake in 350 degree oven until golden, turning once.
Step 2
Put all topping ingredients in a food processor or muddle in a bowl. Ingredient measurements can vary. Always taste to see what you need!
Step 3
Spread topping on baked baguette slices and enjoy!!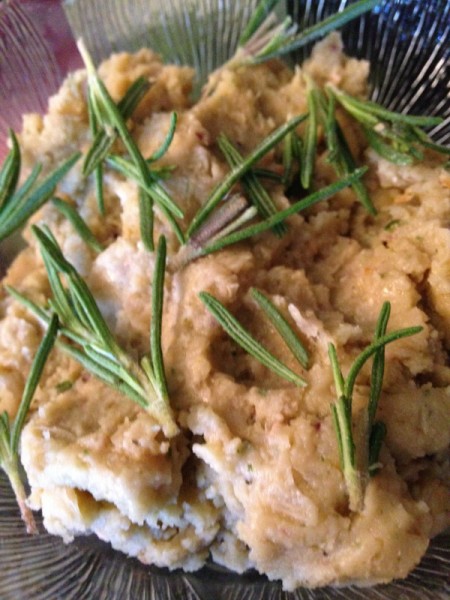 Le Vigne di Alice Doro DOCG Brut 2011
– You may be surprised to think that a sparkling wine paired so well with the Tuscan Bean Crostini…but it did! The Glera grape in this dry Prosecco is from a single vineyard at the foothills of the Dolomites located in Italy's Veneto region. Rich and elegant with depth I don't often find in a sparkler, effervescent bubbles danced in my glass. Aromas and tastes of citrus dominated and this fresh, fun Prosecco was not only food friendly, but a terrific first pour of our evening with
Paul Cullen
. Cost is around $22.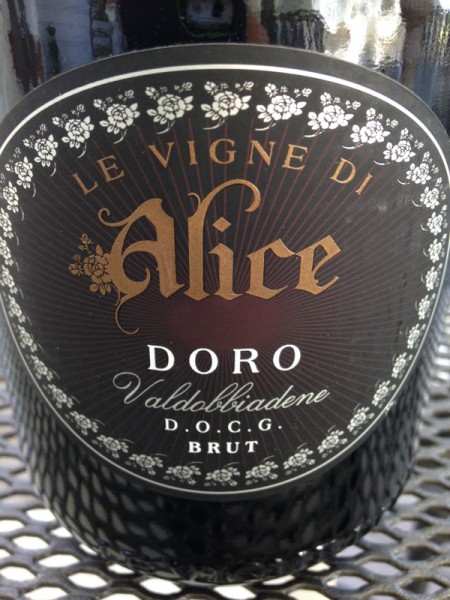 Cheers~ Cindy