It's time for a wine quiz! My last quiz gave you the opportunity to match wines with their tasting notes.  But this is different.  This simple test of your knowledge focuses on food and wine pairings I've written about during the last few months.  Look at the list below then find the wine that matches.  Need help?  The number before the selection is linked to the full article that includes its recipe and wine pairing.  The answers are under the last picture!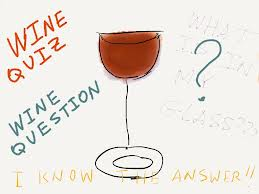 From appetizers to desserts, from wines from Italy to California, I'm sure that you'll just breeze through this quiz and perhaps be inspired to create one or more of these dishes soon.  And, of course, pair them with the wines (sent as
samples
) I've suggested.
Cheers and good luck!  Cindy
1.  Herbed Parmesan Crisps
2.  Slow Cooker Spinach Artichoke Dip
3.  Chilled Cucumber Soup with Mint
4.  Vegetable Lasagna
5.  Spanakopita
6.  Mushroom Risotto
7.  Chicken Breasts with Zucchini and Marjoram
8.  Warm Apple Crisp
Which wines are the matches?
a.  Forgotten Fire Late Harvest Riesling  b.  2011 Avantis Charisma Red  c.  2012 Van Duzer Willamette Valley Pinot Noir
d.  Anna de Codorniu Brut NV  e.  2013 Las Lilas Vinho Verde  f.  2010 Cecchi Chianti Classico
g.  2011 Cornerstone Oregon Willamette Valley Pinot Noir, White Label  h.  2012 Fontana Candida Terre dei Grifi Frascati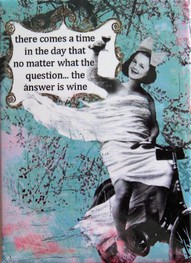 1. d     2. h     3. e     4. f     5. b     6. g    7. c     8. a