April 17, 2011 was the first Malbec World Day with more than 72 events held in 45 cities across 36 countries.  You might consider this just another public relations/marketing endeavor which brings attention to the signature grape of Argentina.  And yes, you're correct.  However, I think of Malbec World Day as a time for learning a bit about the attributes of the grape and the wine itself as well as finding a good bottle or two of Malbec to open (and I have two suggestions at the end of this post).
For those of you who may need a bit more information about Malbec, you may enjoy reading some key facts to remember the next time you are in the aisles of your favorite wine shop.
What is Malbec?
A purple grape variety~
A thick skinned grape which, in general, needs more sun and heat that Cabernet Sauvignon or Merlot to mature~
Is grown in the Cahors appellation of southwest France where regulations require that the minimum content of Malbec in a blend of wine is 70% (but its overall popularity in France has declined since a 1956 frost in the Bordeaux region devastated the vineyards there – Cahors replanted and it's still popular in that region…) ~
Was introduced to Argentina around 1868 by a French agricultural engineer who wanted to improve the quality of Argentine wines…(and this is such a long story about economic reversals, Eva Peron mandating the dilution of wine with water *don't cry for Eva, cry for the wine drinkers* , etc., etc., and the revival of the quality and reputation of Argentine wines around twenty years ago) and finally Malbec is one of the predominant varietals of that country~
Is grown in the United States where Malbec is widely used in blending, yet California Malbec is garnering more attention~
What is the Taste Profile of Malbec?
Argentine Malbec has a deep ruby color, floral aromas, intense dark fruit flavors, and a smooth texture.
A French Malbec from Cahors tends to have tobacco, raisin, and red fruits on the palate with soft tannins.
One wine expert, Jancis Robinson, feels that the French style of Malbec  is a "rustic" version of Merlot – soft tannins, lower acidity.  An Argentine wine importer, Nick Ramkowsky, thinks of Malbec a "meatier, manlier version of Merlot" which is "straightforward" and "the best Malbec wines have a lively acidity and approachable tannins".
A smooth, deep Malbec will pair successfully with red meats such as prime rib, roast beef, or steaks, Italian food with rich, red sauces, and perhaps roasted turkey or chicken.
My choices to share with you for Malbec World Day are examples of terrific wines from Argentina at two different price points.  You decide which you'd like to try!
*Achaval Ferrer Quinera 2010 (sample) -  For those of you ready for a beautiful Malbec blend, this is for you.  A combination of old vine 27% Malbec, 25% Cabernet Franc, 24% Cabernet Sauvignon, 20% Merlot, and 4% Petit Verdot grapes from high elevations in Lujan de Cuyo, Mendoza, Argentina, 6288 cases were produced.  After primary fermentation in small tanks, the wine was blended with malolactic fermentation in French oak barrels occurring next.  The Achaval Ferrer Quinera 2010 was unfined and unfiltered (meaning there may be some deposit after cellaring) so I decanted the wine for about an hour prior to tasting so that the aromas and flavors would have some time to evolve.  And they did.  The intense aromas of earth, dark cherries, ripe raspberries, purple flowers, and spice leapt out of the glass.  On the palate I discovered more dark fruit, anise, and more spice.  The chewy tannins and fresh acidity in this balanced wine help make the full flavor profile complex and structured.  The satin like finish with a bit of minerality was absolutely satisfying. The cost of this beautiful, rich Malbec blend which you can cellar for the next ten to twenty years ranges from $45 to $55.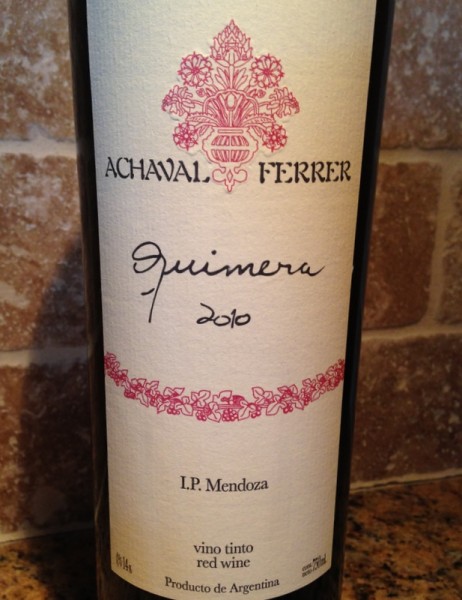 *Graffigna Centenario Elevation Red Blend Reserve 2012 (sample) – On a budget?  You may prefer this wine from the second oldest winery in Argentina and located in San Juan. Established in 1870 by the Graffigna family of Italy, the estates are located on steep slopes 700-1500 meters above sea level.  This wine is a blend of Bonarda, Cabernet Sauvignon, Malbec, Syrah, and Tannat.  The intense aromas were of earth and dark fruit including plums.  An unexpected surprise was the taste profile of unsweetened chocolate, cherries, blackberries, and more plums with medium acidity and tannins.  The fruit was a clear balance to the sharpness of the Tannat and overall this was a very nice wine with a smooth finish.  The cost is only $10 and is meant to be enjoyed now – no cellaring needed.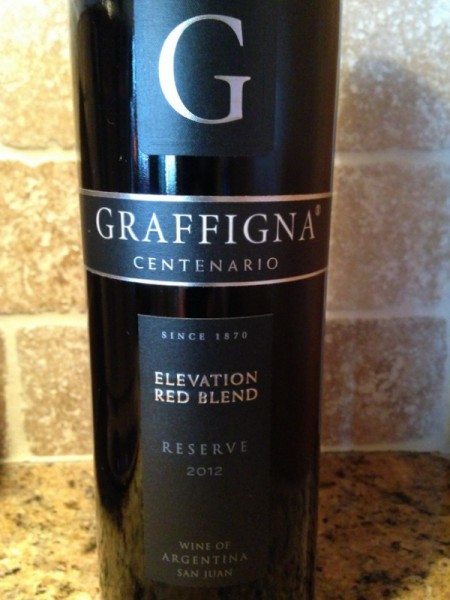 Raise your glass to the day meant to celebrate this wonderful grape.  But you don't have to pour that glass on Malbec World Day…treat yourself to Malbec any time you choose!
Cheers! ~ Cindy