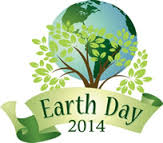 Earth Day is celebrated around the world on Tuesday, April 22.  The first Earth Day was in 1970 and students and faculty members in thousands of colleges, universities, and public schools around the country participated in peaceful activities.  As I recall, the day was sunny and bright and our class cleaned the school grounds of litter.  Through the years environmental groups have pushed for policy changes and adjustments in our own outlook towards what is environmentally appropriate.  More organic farms can be found, farm to table restaurants are sprouting, farmers markets are in abundance, recycling is the norm for many, and our younger generation is embracing this movement as a lifestyle.
My efforts in environmental sustainability are now more complex than picking up trash. For example, I have drastically changed my eating habits.  Now the vast majority of food I consume is organic and non-GMO.  I have joined a CSA program from a nearby organic farm and look forward to not only receiving an assortment of fresh produce this summer but also preparing meals in the footsteps of my grandmother (who didn't eat food loaded with preservatives).  I have a long way to go before I can state that I'm doing everything "right by the earth" but even small steps can make a big impact.
Wine lovers have choices, too.  One option we all have when finding a wonderful bottle of wine to enjoy is to seek out those from vineyards which produce organic grapes and winemakers and others consistently utilize biodynamic and sustainable techniques.  So many wineries are moving in this direction and in my humble wine-swirling opinion this is just common sense and an example of "best practices" in the field of viticulture.  I have found that the wines I enjoy from these wineries consistently present a taste profile of freshness with a bow to its terroir.
Recently I was sent three samples of organic wine which will be perfect to open as an homage to Earth Day 2014.  Pour yourself a glass and know that you're helping our planet…with every sip!!
*Mionetto Organic Prosecco DOC – From a small village, Valdobbiadene, in the Veneto region of Italy, the Mionetto family has been producing quality wine for over 125 years. The Glera grapes in this sparkler are sourced from a certified organic winery in the town of Vazzola in the hills of Treviso. No synthetic chemicals and fertilizers are used in their organic farming techniques. To extend the freshness and taste profile, utilized is the Charmat method whereby the second fermentation to create soft bubbles takes place in a pressurized stainless steel vat.  I opened this wine with friends as an aperitif paired with a fruit and cheese platter before going to dinner.  We all agreed that the Mionetto Prosecco was fresh with subtle aromas of citrus and a touch of florals. On the palate, I found green apple and tropical fruit notes complemented with lively bubbles and a zesty finish.  This bubbles were just delicious and a wonderful start to our evening.  Cost is $16.
*Emiliana Novas Gran Reserva Sauvignon Blanc 2012 –  The mission of Emiliana Organic Vineyards is to "provide our consumers with the highest quality wines with a unique expression of terroir achieved through the benefits of using organic and biodynamic agriculture". This crisp, fresh 100% Sauvignon Blanc from Emiliana Organic Vineyards is from the San Antonio Valley in Chile.  Grapes from vines planted in thin, rocky and clay soil are hand harvested with fermentation in stainless steel then aged in stainless steel tanks for eight months to preserve the crispness and fruit profile.  Pale lemon in the glass, I loved the citrus and floral aromas with a zing to the nose.  A slight grapefruit taste along with green apple and snappy minerality were delightful on the palate.  Balanced with just the right amount of acidity, the finish created a moment when we all just wanted a bit more in the glass.  Cost is around $15.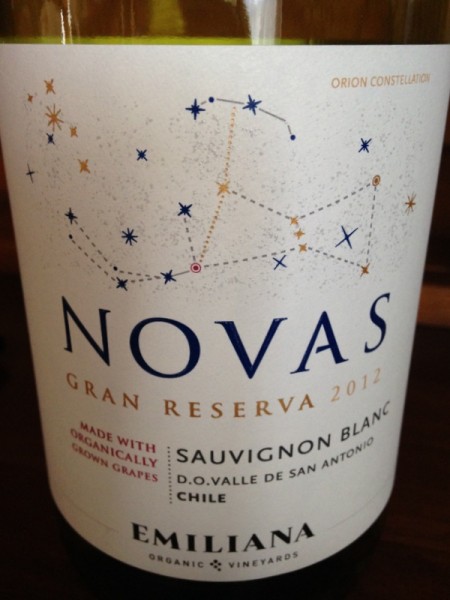 *2012 Emiliana Natura Cabernet Sauvignon –  The owners and winemakers feel that "using sustainable, organic, and biodynamic agricultural practices result in better balanced, healthier, and more productive vineyards, which in turn results in better quality grapes and therefore better wines." 85% Cabernet Sauvignon, 9% Merlot, and 6% Syrah grapes were hand picked and sourced from Chile's Rapel Valley with alluvial soil.  After crush, fermentation was in stainless steel tanks after which malolactic fermentation took place.  20% of the wine was aged in oak barrels for six months.  Bright ruby red in the glass, aromas were fresh with lavender, blueberries, raspberries, and caramel predominant.  More red fruits, soft tannins, and medium acidity led to a soft finish and an entirely pleasurable sigh of "Ahhhhh"!  Cost is $10.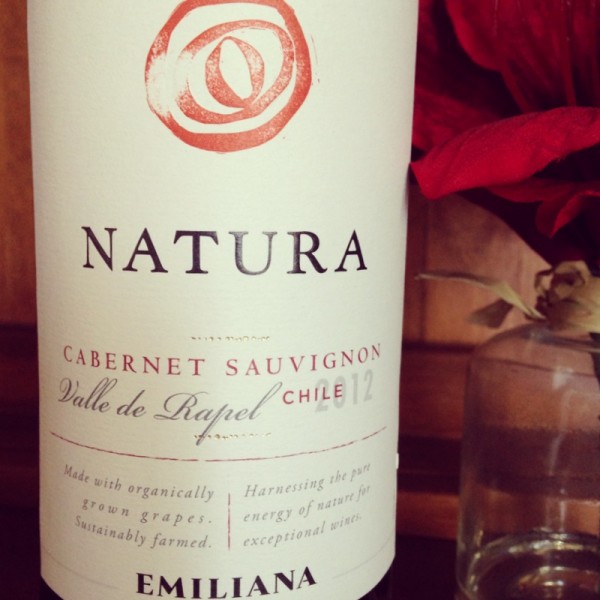 Enjoy these planet friendly wines on Earth Day and every day.  And don't forget to recycle your corks and bottles! 
Cheers! ~ Cindy