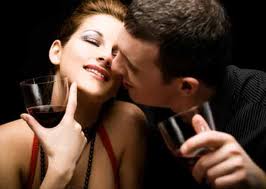 Whether you are in the throes of a new love, are just married and in the "honeymoon" phase, have children together and are often frazzled, or have been happily married for many years,  it's important to have that thing called "date night".  This is one evening when the two of you can be alone, reflect upon the good and not so good events of the week while getting to know each other once again.  It seems simple, but sometimes you just need to set aside a special time.  You may choose to dine at the local barbeque spot, favorite pub, fancy downtown restaurant, or at home (with the little ones safe and sound at grandma's house).  Mr. Grape-Experiences and I have always had "date night" every week – even if it meant putting our young daughters to bed early so that we could dine by candlelight at the kitchen table!  But wherever you go, a good bottle or two of wine always enhances the moments together.  Take my word for it.
Recently, I chose two extraordinary wines to try which I knew would be perfect date night wines…and I was right!  Both from Cornerstone Cellars and sent as samples, each wine exhibits a unique personality.
* 2013 Corallina Rosé (sample) – To be honest, there is not a woman I have met who doesn't like a lovely rosé.  Most have realized (often by accident due to the tasting of plenty of wine) that the best are made in the classic French tradition. In essence, the grapes are grown for the specific purpose of crafting a beautiful rosé with a pale pink color, high acidity, and low sugar which suggest complex flavor profiles, satin smooth mouthfeel, balance and grace.  The 2013 Corallina Rosé is this wine.  The intense aromas of ripe strawberries, raspberries, white flowers, and honeysuckle will remind you a of a garden in Provence and its high acidity and palate profile of tart berries, spice, and citrus led to a long, clean finish.  Lovely with any dish, this seductive rosé may prompt you to propose a trip to France…for your next date night!  Cost is $25.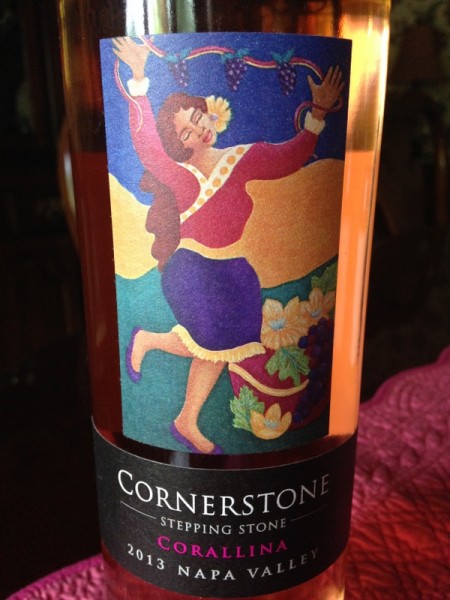 *2011 Cornerstone Napa Valley Cabernet Franc
(Black Label Stepping Stone Cuvee)
(
sample
) – Just as the relationship with your significant other is unique, Craig Camp, Managing Partner of
Cornerstone Cellars
, thinks that this Cabernet Franc is, too.  In fact, he feels that it has a wild side or, as the French may say, is a little "sauvage".  He admits that this wine isn't for everyone, but shouldn't every relationship, with another person
or with a wine
, be an adventure?  And trying something new may just be what having date night is all about!  Aromas of deep purple fruit, herbs, earth, and spice were rich and enticing.  On the palate, more exotic spice was prevalent and the integrated tannins, bright acidity along with more deep red fruits. pepper, and herbs created a balanced wine which paired beautifully with our juicy, medium rare steak.  The finish on the Cabernet Franc was long, tangy, sexy and lush.  Cost is $45.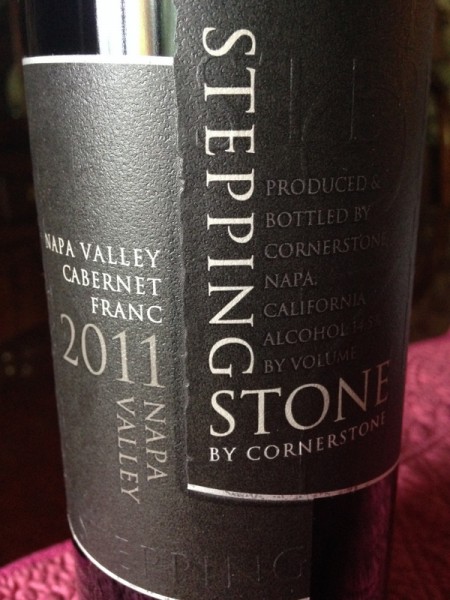 Let date night be a seductive adventure this weekend!
Cheers! ~ Cindy