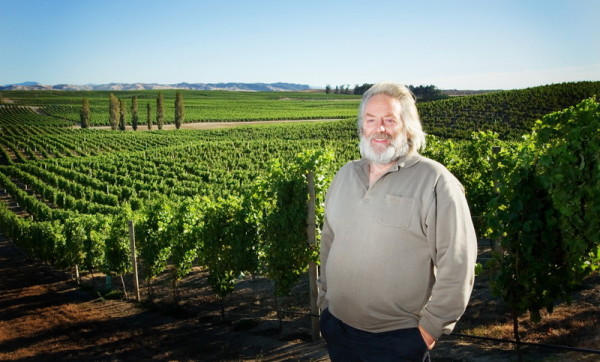 Joe's Chicago was a fitting venue for a delicious luncheon paired with affordable, delectable selections from Yealands Family Wines located in Marlborough, New Zealand.  The menu choices and the wines combined to create a taste sensation. The bonus?  Peter Yealands and his team enjoyed lunch with me and other wine loving media folk from Chicago as part of their United States press junket.
Speaking softly with an unpretentious tone, Peter Yealands briefly shared the story of his winemaking journey. From humble beginnings as a youth to leading the way in New Zealand's mussel farming and deer farm industries to purchasing and working the land to develop his Estate Seaview Vineyard, this pioneering, hard working entrepreneur was awarded the 2013 Lincoln University foundation "South Island Farmer of the Year" for his "visionary tenacity".
Yealands Family Wines is now New Zealand's leading environmentally sustainable winery based in the Awatere Valley, Marlborough.  Through the years the commitment to the environment has earned the winery a multitude of awards and Peter Yealands vision is to "create the world's most environmentally-friendly wines".  Yealands, the largest privately owned vineyard in New Zealand is the eighth largest producer in New Zealand.  Its wine team has garnered 11 trophies and over 800 wine medals since the winery's inception on August 8, 2008.  The Yealands Estate Single Block S1 2011 Sauvignon Blanc (see my review below) was honored as the Best Sauvignon Blanc in the World at the 2012 London International Wine Challenge and just last week, Yealands was named New Zealand Wine Producer of the Year. I encourage you to look at the Yealands Family Wines website for more detailed information.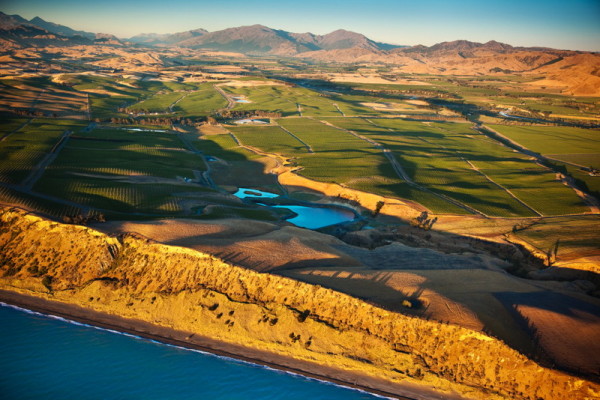 At Joe's, I enjoyed a tasting of six selections of wine with my lunch of oysters on the half shell, Joe's chopped salad, lump crab cakes with crispy Brussels sprouts, and fresh berries. As I tasted through the wines, all food friendly, it was easy to select any to combine with my luncheon choices.  The Sauvignon Blancs paired just as effectively with the chopped salad and crab cakes as the Pinot Noirs.
The fastest selling wine in New Zealand, Peter Yealands Sauvignon Blanc 2013, is their entry level choice at $15.99 and the fresh and crisp flavors of stone fruit ,herbs and minerality were a snappy way to begin.  Following, we tasted the Yealands Estate Single Vineyard Sauvignon Blanc 2013, a very rich and complex wine with more citrus and mineral notes ($24.99).  The Yealands Estate Single Block S1 Sauvignon Blanc, our last Sauvignon Blanc tasted, was my favorite thanks to its display of texture, lively acidity, and tastes of black currants and ripe stone fruits ($29.99).
The Peter Yealands Pinot Gris 2013, balanced and crisp, exhibited lovely pear and nutty characteristics leading to flavors of stone fruit and honey ($15.99). A fabulous value, the Peter Yealands Pinot Noir 2013, fermented in French oak barrels, presented aromas of red cherries, exotic spice, and juicy fruits which led to a lithe, soft finish (18.99). The last wine of the day was the Yealands Estate Single Vineyard Pinot Noir 2013, my favorite of the two reds.  Aromas of succulent black cherries, purple flowers, and spice were powerful.  This full bodied, structured Pinot Noir showed flavors of more dark cherries with lovely acidity and minerality ($32.00).
Are you ready to taste wines from Yealands? Just pour yourself a glass of their lovely Sauvignon Blanc, Pinot Gris, or Pinot Noir.  You'll be ready to watch the following video to view the beauty of Marlborough and learn more about legendary Peter Yealands' cutting edge winery which is doing so many things right.
Cheers and thank you to Yealands Family Wines! ~ Cindy