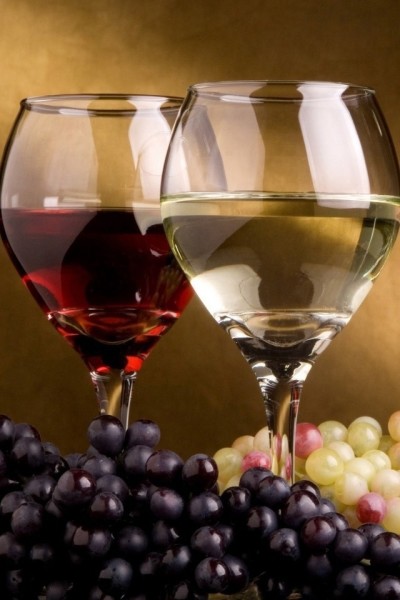 The weekend is upon us and you may have your favorite, expensive bottle ready to open.  But there is more than enough space on the wine bar to open a few bottles of wine under or around $20.  It's always fun for me to taste then suggest wines that are at or around that affordable price range.  I hope you find the wines reviewed below interesting enough to purchase and pair with a Friday night dinner at home, with friends who drop by unexpectedly, a Sunday supper, or with a good book waiting for you on the back porch.
As the fall season moves forward many wine lovers switch from light white wines to richer reds. However, a crisp, refreshing white wine such as the Spain's Terras Gaudo O Rosal 2013 has its place when paired with indigenous cheeses, nuts, light poultry dishes, or seafood.  Pale gold with a hint of green, this blend of 70% Albarino, 20% Loureira, and 10% Caino Bianco grapes from Rías Baixas D.O. burst with aromas of beeswax, stone fruits, orange peel, and honeysuckle.  On the palate, you'll savor tastes of lemons, limes, more stone fruits, minerality, and honey.  Bone dry with high acidity, the balance was what kept me pouring! With a creamy finish this wine was perfect paired with my autumn dinner of salmon, savory herbs and fresh vegetables baked in parchment. Cost is $24.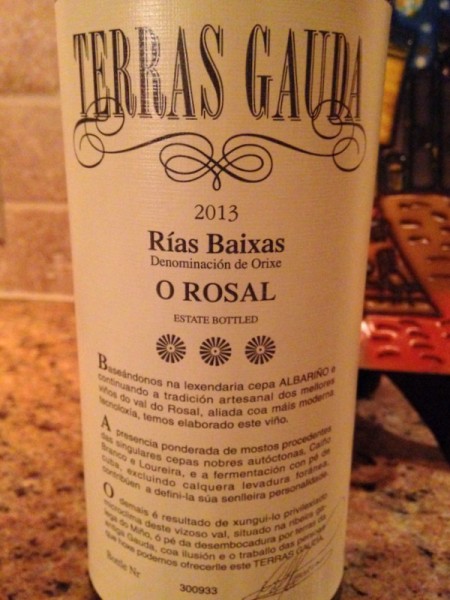 The wind is blowing, the leaves are scattering along the sidewalk, you want to shroud yourself in your favorite sweater, and…pour yourself a glass of red wine!  It's time for some smooth sips of
Chianti Classico Riserva DOCG 2010
from Banfi in Tuscany. Produced in the Chianti Classico zone between Florence and Sienna this elegant choice is mostly from Sangiovese grapes with traces of Cabernet and Canaiolo Nero.  I found rich aromas of deep red and purple fruits and florals and anticipated the first taste.  On the palate, juicy red fruits, white pepper, ripe black cherries, and a hint of spice led to a lingering finish.  Enjoy this well balanced wine with integrated tannins and mouthwatering acidity with your favorite pizza or a grilled cheese of your own creation!  Cost is around $18.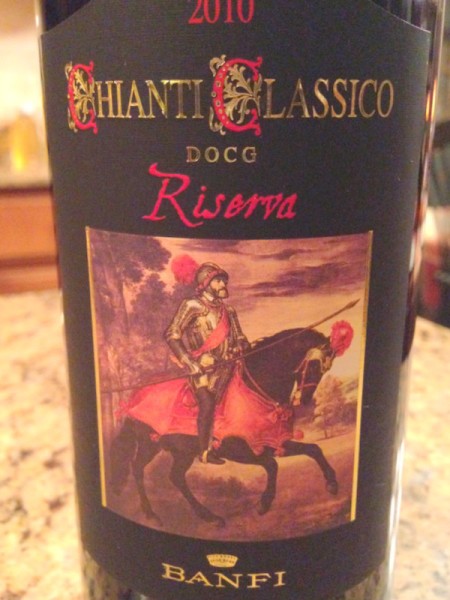 Cheers to another glorious fall weekend…and wine! ~ Cindy