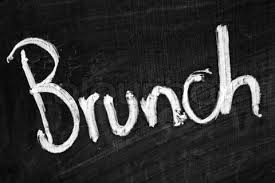 We can wine and dine our way through the week but when it comes to the weekends, nothing is better than savory brunch fare and a glass of bubbly. There is something about sparkling wine which makes the start of a day so much better!  And to be fair to all of those who love to sleep in and enjoy a mid morning meal, bubbles and brunch are terrific any day of the week!
Each year, Mr. Grape Experiences and I have good friends come to our house at the lake for a relaxing fall weekend and I love to serve a special recipe on Sunday morning. Last week, our friends arrived for a fun filled day of target shooting, wine tasting, dining at a new (to us) restaurant, and engaging in a bit of late night tippling at a local hangout.
Sunday morning had new meaning as we took our first taste of with this delicious Mexican Egg Casserole (easily prepared the day before, refrigerated, and baked when I woke up) and a glass of Mionetto Prosecco Brut.  All of us loved the subtle zing of the green chiles and hot pepper sauce, a quick eye opener to be sure.  Although I served the eggs with fresh fruit and muffins only, you may want to have salsa for those who prefer a more spicy taste.
Don't forget to pop the cork of the dry and fresh Prosecco which added effervescence and a delicious counterpoint to those wake-me-up flavors.  With aromas of citrus and a touch of freshly picked golden apples, the Mionetto Prosecco Brut was light and balanced and can easily be enjoyed on its own or as an ingredient in a Bellini.  Cost is around $15.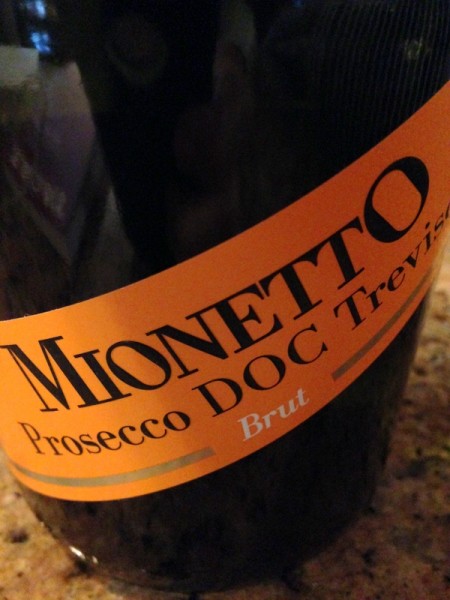 Mexican Egg Casserole

Print recipe
Ingredients
1/2 cup all purpose flour
1 teaspoon baking powder
12 eggs (lightly beaten)
4 cups shredded Monterey Jack cheese (divided)
2 cups cottage cheese
2 plum tomatoes (seeded and diced)
1 can chopped green chilies (4 ounces, drained)
1/2 teaspoon hot pepper sauce
1 teaspoon dried oregano
2 tablespoons fresh cilantro (minced)
4 green onions (sliced)
1/2 teaspoon pepper
1/2 teaspoon salt
salsa (optional)
Directions
Step 1
In a large bowl, combine the flour and baking powder.
Step 2
Add the eggs, 3 1/2 cups Monterey Jack cheese, cottage cheese, tomatoes, chilies, onions, hot pepper sauce, oregano, cilantro, salt and pepper.
Step 3
Pour into a greased 13 x 9 inch baking dish.
Step 4
Sprinkle with the remaining Monterey Jack cheese.
Step 5
Bake, uncovered, at 400 degrees for 15 minutes.
Step 6
Reduce heat to 350 degrees, bake 30 minutes longer or until a knife inserted near the center comes out clean.
Step 7
Let stand for 5 minutes before cutting. Serve with salsa if desired.
Step 8
Pour a glass of bubbles and enjoy!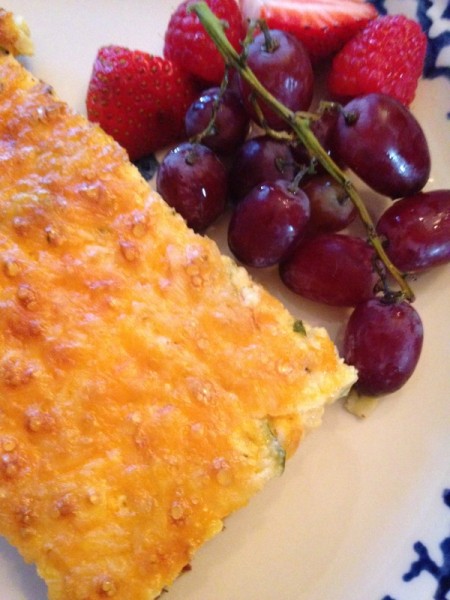 Cheers to bubbles and brunch…any day of the week! ~ Cindy